WALKERSVILLE, MARYLAND
WALKERSVILLE IS THE BEST PLACE TO FIND HOMES FOR SALE.
Walkersville, MD is a quaint town located in Frederick County. With close proximity to Route 26, I-270 and I-70, Walkersville is a great place to call home. The accessibility to the Baltimore and Washington, D.C., shopping, restaurants and more is the perfect reason to search for homes for sale in Walkersville, MD.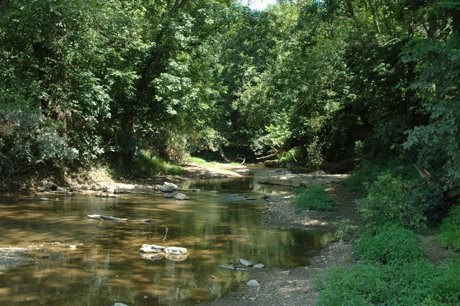 Coldwell Banker Innovations agents in Frederick, MD are very familiar with the local housing market and neighborhoods in Walkersville. Whether you are looking for condos, townhomes or single-family homes, Walkersville has many communities to choose from that are sure to fit your needs. We can help you find the home you've been dreaming of in an ideal neighborhood with the lifestyle you'll love.

Coldwell Banker Innovations is the #1 Independently Owned Coldwell Banker Franchise in Maryland. We have two Maryland offices, one in Frederick and our main office in Hagerstown, as well as an office in Greencastle, PA. Our dedicated team of professionals provides stress-free home buying and selling.

There's no shortage of activities in Walkersville. The Glade Valley Athletic Association (GVAA) offers sports for the young athletes of Walkersville. They can participate in baseball, softball, soccer, basketball, football, field hockey, lacrosse, wrestling, poms and cheerleading. The Boy Scouts and Girl Scouts are also active organizations in Walkersville.

There are four local parks: Walkersville Community Park, Heritage Farm Park, Creamery Park, and Gilmore C. Trout Memorial Park. Baseball, softball, soccer and lacrosse fields along with playground equipment, a running loop and covered pavilions can be found at Heritage Farm Park. The Walkersville Community Park has tennis courts and a one mile paved trail.

The first Volunteer Fire Company carnival was in 1940 to raise funds for a motorized fire engine. The carnival continues to be an annual event the week of July 4th. The blue fire trucks have been a tradition that sets Walkersville apart from all other fire companies in Frederick County.

From May through October, the Walkersville Southern Railroad is a popular destination with regularly scheduled scenic train rides. The train was part of the Pennsylvania Railroad that was built in 1871.

Don't miss all the fun activities and events in Walkersville. Whether you're looking at condos, townhomes, single-family homes for sale, Coldwell Banker Innovations will find what you need.

To learn more about homes, land, or commercial real estate for sale in Walkersville, MD, contact a Realtor at Coldwell Banker Innovations. We are the leading residential brokerage team for Frederick County and look forward to assisting you in all your real estate transactions in this exciting region.