Houses in Smithsburg, MD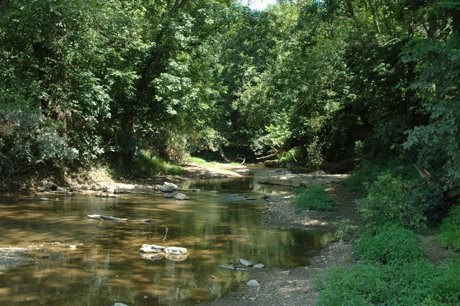 Smithsburg is a rural town in Washington County. It's just west of Camp David, the presidential retreat since 1942. During the Civil War, the town acted as a hospital for wounded soldiers. The community has a rich history, even though it wasn't incorporated until 1846. At just an hour from DC and Baltimore, Smithsburg is a great place to set down roots. Browse through our listings of houses for sale in Smithsburg MD to find your dream home.
A Beautiful Community
Smithsburg offers open spaces and rolling hills, as it's a gateway to the Shenandoah Valley and Appalachian Trial. The town retains much of its early character, because the houses in Smithsburg MD have the architectural look from the early 20th-century. The small-town atmosphere makes you feel as if you're part of the community, but you're close enough to metropolitan areas that you won't miss out on cultural activities and special events.
A Booming Economy
Smithsburg has a median household income of over $80,000 per year, well above the US average of $53,000. It has a positive job growth outlook over the next decade. The sales tax rate in Smithsburg is just 6.0%, lower than the US average of 7.3%. The average commute is about 35 minutes, due to easy access to the interstates. The town is close to three major airports. Smithsburg has local schools that are part of the Washington County School System.

Smithsburg has a population of 3,000. It does have more families with children under 18 than not, but its median age is 36, which is lower than the Maryland average. Most of the residents of Smithsburg, about 60%, where born in the community and another 36% where born in Maryland.
Housing Market in Smithsburg
The median home price in Smithsburg is $236,000, well below the Maryland median home price of $289,000. Houses in Smithsburg MD have appreciated in value about 6% over the past year. It's a good time to buy a new home in the community.
Choose a Dedicated Real Estate Agent
Coldwell Banker Innovations has been the #1 Independently Owned Coldwell Banker office in the state of Maryland for many years. We hold the #1 Market Share in Washington County. We've also earned the #1 Team and #1 Sales Associate of Maryland. Our office has over 10 years of experience with local real estate. We know the community, the market and housing trends in this bedroom community. Contact our office to learn more about houses for sale in Smithsburg MD or to sell your home.