HOUSES FOR SALE IN FREDERICK, MARYLAND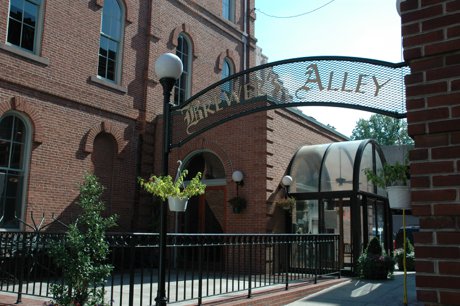 Do you want to buy a home in Frederick, MD?
Whether you are looking for condos, multi-family homes or single-family homes for sale in a new homes community or an established neighborhood, a Realtor in Frederick from Coldwell Banker Innovations can find the perfect place for you. There is also plenty of land and farms for sale in Frederick, MD. Find out why Frederick was named one of the Top 100 Best Places to Live.

To learn more about houses for sale in Frederick MD, at Coldwell Banker Innovations. We are the leading residential brokerage team for Frederick County and look forward to assisting you in all your real estate transactions in this exciting region. Whether you are considering Walkersville, Middletown, Mount Airy or any other town in Frederick County, we can help.


Coldwell Banker Innovations is the #1 Independently Owned Coldwell Banker Franchise in Maryland servicing the Maryland, Pennsylvania, West Virginia, Virginia and Washington Metro area. Our main office is located in Hagerstown, MD. Our team of 16 dedicated Realtors in Frederick, MD has a detailed knowledge of the local communities and local housing trends.

HISTORY
Frederick is a vibrant community in Frederick County, Maryland that combines historic landmarks, cultural arts, and breathtaking natural beauty. Founded in 1745, Frederick is rich in heritage, opportunity and innovation.

The revitalized historic downtown is a perfect blend of history and innovation. From the Civil War-era buildings to museums, galleries, and theaters to unique specialty shops and cutting edge cuisine, Frederick, MD appeals to residents and visitors alike.
BUSINESS ENVIRONMENT
Even though Frederick, MD is located less than one hour from Washington, D.C. and Baltimore, more than 60% of the city workforce has chosen to live and work in the city itself. The city appeals to residents who want more than just a commuter lifestyle. Known for the No. 1 public school system in the state, thriving businesses, and growing culinary culture with restaurants such as the VOLT and The Tasting Room (both voted Best of the Best Top 5 in 2016 for fine dining), Frederick offers everything residents want in a small city of 62,000.

Fort Detrick, home to the U.S. Army Medical Command with nearly 9,500 employees, is easily the largest employer. International pharmaceutical producer and researcher, AstraZeneca is the largest employer in the private sector. State Farm Insurance, United Healthcare and Wells Fargo Home Mortgage all have a prominent presence in Frederick. If you are looking for the perfect commercial real estate property for your business in Frederick, MD, we will help you find it.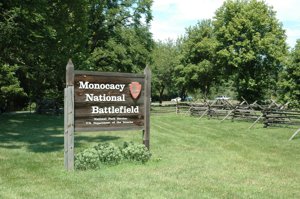 Frederick's public school system is currently ranked No. 1 in the state. It is home to Frederick Community College and Hood College as well as a campus of Mount St. Mary's.

Mountain views, wineries and orchards surround Frederick. Visitors can tour a battlefield, hike on the Appalachian Trail and visit Flying Dog Brewery, Maryland's largest brewery all in one day. Attend a Frederick Keys baseball game in the afternoon and a performance at the Weinberg Center for the Arts in the evening. There is always something to do in Frederick, MD.