Homes For Sale in Smithsburg, Maryland
SMITHSBURG'S SMALL TOWN CHARM WILL MAKE YOU WANT TO MAKE IT HOME.
Looking for a home for sale in Smithsburg, MD?
Smithsburg is a small town located in northeastern Washington County, MD. You and your family will love living in this charming town with beautiful mountain views. If you are looking for homes for sale or prefer the perfect piece of land in Smithsburg to build your dream home, let one of Coldwell Banker Innovations' real estate agents start the search for you.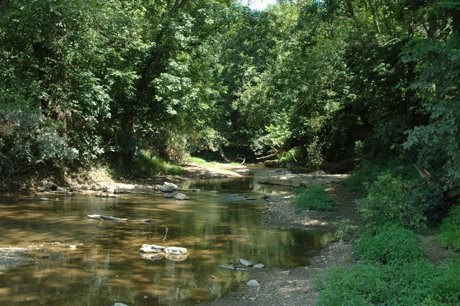 The residents and nearby communities look forward to the Annual Smithsburg Pride Days held in May. The weekend event is full of fun for all ages. From concerts, cornhole tournament, beer garden, a variety of vendors, live radio broadcast to the kids' zone, parade, street dance, karaoke and fireworks, no one is left out.

Since 1975, it has been the home of the annual Smithsburg Steam and Craft Show. The show is held every September and benefits the Smithsburg Athletics Entertainment. The free event features arts and crafts, saw mill, craft demonstrations, tractors and gas engines, shingle mill, steam traction engines, black smith, straw bailing, grain thrashing, and good ole home cooking.
SMITHSBURG HISTORY
Christopher "Stuffle" Smith founded Smithsburg, MD in 1813. Mr. Smith purchased a plot of land formerly known as "part of Shadrack's Lot." The community's development was directly influenced by migration paths; the arrival of the railroad, and advances in agricultural technology. Much of the existing village had been erected by 1923. Smithsburg is a community that retains its mid-19th to early 20th century architectural character.

In 1862 during the American Civil War, Smithsburg acted as a hospital town treating wounded soldiers from South Mountain and Antietam battles. Confederate General James Stuart and Union General Kilpatrick exchanged artillery fire over Smithsburg on July 5, 1863. After the engagement on July 6, Kilpatrick continued the advance to Boonsboro, Maryland.

On Easter Sunday, March 26, 1967, President Lyndon Johnson, his wife Lady Bird Johnson, and their daughter Lynda Bird Johnson, visited St. Ann's Episcopal Church in Smithsburg. Due to its close proximity to Camp David, President Lyndon Johnson and his wife Lady Bird Johnson visited Smithsburg many times.

To learn more about homes for sale in Smithsburg, MD, contact a Realtor at Coldwell Banker Innovations. Coldwell Banker Innovations is the #1 Independently Owned Coldwell Banker Franchise in Maryland servicing the Maryland, Pennsylvania, West Virginia, Virginia and Washington Metro area. Our main office is located in Hagerstown, with an office in Frederick and one in Greencastle, PA.