Homes For Sale in Clear Spring, Maryland
CLEAR SPRING IS A QUAINT TOWN SURROUNDED BY ACTIVITIES FOR YOU AND YOUR FAMILY.
Looking for homes for sale in Clear Spring, MD?
Clear Spring is a quaint little town in Washington County, MD situated at the eastern base of Fairview Mountain, along U.S. Route 40 and Interstate 70. The Clear Spring area is underlain by Conococheague limestone. The only local source of ground water is from the spring for which the town is named.

The residents and visitors enjoy the annual Clear Spring Fall Festival held in October. The day is filled with family friendly activities including apple butter making, pumpkin decorating, turkey calling contest, scarecrow making, barrel train, car and tractor show, face painting, hay rides, food, and more.

If you're looking for a small town living with city conveniences close by, then Clear Spring is the place for you. Coldwell Banker Innovations has a Realtor who can help you find the homes or land for sale that fit your needs. Coldwell Banker Innovations agents know the real estate market in Washington County. We can help you find homes in nearby areas as well. If you are interested, Hagerstown, Smithsburg, Boonsboro or Hancock, contact a Coldwell Banker Innovations' Realtor and they will be happy to help you find the right home in the right location.

The Plumb Grove Museum and the Brown's Meeting House are both located in historic Clear Spring, MD. Both are owned and operated by the members of the Clear Spring Historical Association. The Plumb Grove museum is rural farmhouse built in 1831. The Brown Meeting House was built in 1829.

Fort Frederick State Park is located in the Cumberland Valley just 5 miles from Clear Spring. Fort Frederick State Park, 18 miles west of Hagerstown and one mile south of I-70. The 585-acre park features a unique stone fort that was built in 1756. During the French and Indian War, the fort served as Maryland's frontier defense. During the American Revolution, the fort saw service as a prison for British soldiers.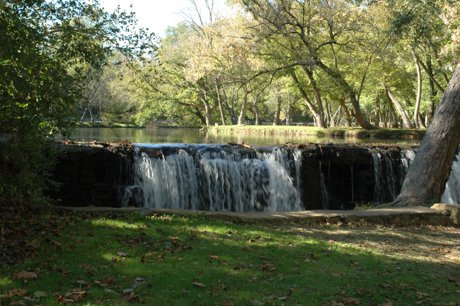 The park borders the Potomac River and the Chesapeake and Ohio Canal passes through the park. It features many outdoor activities including a boat launch, fishing, flat water canoeing, campsites, camp store, hiking trail, picnicking, a playground, a shelter and interpretive and educational programs.

The Western Maryland Rail Trail is located just one-half mile west of Fort Frederick State Park. It winds along the Potomac River, through farmland, woodlands and rural towns. It ends at the southern slope of Sideling Hill Ridge. The trail offers approximately 23 miles of flat, paved trail surface. The flat, paved surface make the path ideal for families, the elderly as well as person with disabilities. Activities on the trail include hiking, biking, jogging and inline skating.

To learn more about homes for sale in Clear Spring, MD, contact a Realtor here at Coldwell Banker Innovations. Coldwell Banker Innovations is the #1 Independently Owned Coldwell Banker Franchise in Maryland servicing the Maryland, Pennsylvania, West Virginia, Virginia and Washington Metro area. Our main office is located in Hagerstown, with an office in Frederick and one in Greencastle, PA.